Group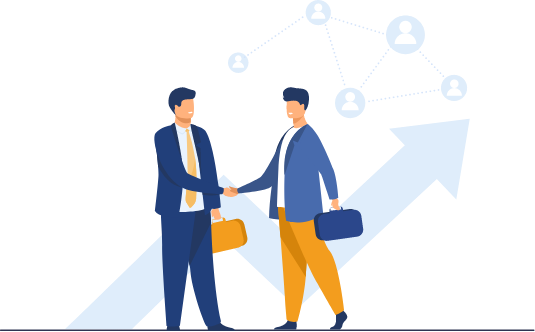 Background
MySmartRFP.com is a service that was originally developed by Philippe Sabbah in 2015 to speed up and facilitate the process of accessing, translating and responding to public tenders in asset management.
At the same time, Jean-Bernard le Floc'h acquired a stake in the translation agency Fastnet Translation to boost its development. Fastnet Translation rapidly became one of the leading financial translation agencies in Paris.
Faced with the volume of responses to calls for tender from clients who had acquired the translated tender documents, Philippe Sabbah and Jean-Bernard Le Floc'h began to bring the two structures together to benefit from their obvious synergies.
In 2018 MySmartRFP.com and Fastnet Translation are two sister companies combined into one group.
In 2019 MySmartRFP.com begins development of the PRISM platform, a fundamental shift in the approach to asset management tender processing.
In 2020, MySmartRFP.com is conducting its first 100% digital tender.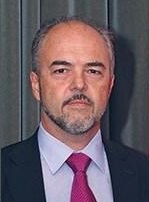 PHILIPPE SABBAH
A graduate of ESCP in 1988, Philippe has built up a solid experience of the financial markets during ten years spent at Banque Indosuez in Paris, Madrid and Hong Kong. He then moved to asset management at Amundi, Fleming IM and then JP Morgan AM for seven years before becoming head of the Paris office of Threadneedle (now Columbia Threadneedle) and then, managing director of Robeco Gestions and chairman of Robeco France. He obtained an Executive MBA from ESCP Europe in 2014.
He created MySmartRFP.com in 2015 with the aim of offering a comprehensive tender support service to international asset managers.
JEAN-BERNARD LE FLOC'H, CFA
Jean-Bernard began his career in 2002 at BNP Paribas in Singapore before joining UBP's Alternative Investments department in Geneva in 2007.  In 2011, he joined SYZ AM (OYSTER Funds) as Marketing and Communication Director. In 2015 Jean-Bernard acquired a stake in Fastnet Translation, which he transformed in a few years into a reference company in the Paris financial translation market. He sold Fastnet Translation in 2022 to focus on the development of MySmartRFP.com.
Jean-Bernard holds a Master in Economics and Finance from the University of Paris Dauphine and is a CFA charter holder.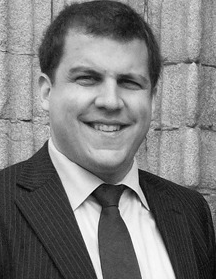 Our values
Basic principles underlie our work in MySmartRFP.com
-

Quality
At a time when technical progress is constantly proposing radical changes to the way we live and work, and when speed sometimes turns into haste, our objective is to optimize innovations in tools or processes while maintaining an impeccable level of quality in our services.

Efficiency
The key word at MySmartRFP.com is "leverage". The notion of leverage reflects the ability, both in terms of organization and business model, to take advantage of what has already been done, and not to "reinvent the wheel" with each new project. This approach allows a considerable gain in operational efficiency, speed, and ultimately, cost, both for the company and our clients.

Reactivity
Everything is moving faster, and the demands of customers are increasing accordingly. We consider it key to provide a service as reactive as possible to the demand.

Integrity
MySmartRFP.com is at the heart of the asset management tender bidding and organisation process. We apply the highest standards of confidentiality to earn the trust of our clients.
Environment

As 100% service companies, MySmartRFP.com is not concerned with a direct impact on the environment. At our level, IT tools have allowed us to reduce paper use to a strict minimum, and some of our employees have been home working long before the lockdown, which has reduced the impact of employee travel.

Social

MySmartRFP.com is a great place to work, and the minimum social benefits such as bonuses, overtime and additional income are always higher than the legal requirements. Remote working is possible for 100% of the employees.

Governance

As small businesses, MySmartRFP.com is not concerned with board level representation considerations, however we do respect the division of roles with a separation of the responsibilities of chairman and chief executive.
Our values have enabled MySmartRFP.com's business model to take root in the Paris marketplace, with a reputation that has long since spread beyond the borders of France.