Training
Hello and welcome to the Training/
Support section of MySmartRFP.com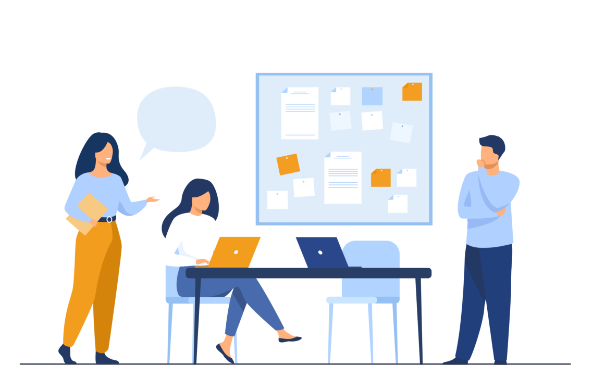 Training / Support by MySmartRFP.com
The request for proposals (RFP) is one of the most important stages in the relationship between institutionals and their investment management and administrative service providers.
The RFP:
Helps access the public procurement market,
Detects diversity and innovation in submissions,
Guarantees transparency and equity;
So RFPs are clearly important, but they are still the weak link in the asset management value chain.
In general, there is little familiarity with the various (public- or private-sector) forms of RFPs.
RFPs are too often given a cursory glance as opportunities arise.
Submission staffs generally have a spotty awareness of RFP opportunities available.
The writing quality of submissions is too often subpar.
Addressing a need
Better general knowledge of the RFP landscape to avoid redoing work each time on the same subjects and losing time repeatedly from one RFP to another.
A more fully integrated organisational set-up to prevent bottlenecks and delays in producing the various submission documents.
An in-depth "post-mortem" analysis of post-submission RFPs and the strengths and weaknesses identified.
A qualitative review of content, a part that is too often cliched and fails to highlight the candidature's intrinsic qualities.
Innovation

MySmartRFP.com was set up to address a growing need for RFP services and support and to modernise procedures that are somewhat obsolete.

Experience

MySmartRFP.com has more than 20 years' experience in both public-and private-sector RFPs with asset management firms of very diverse cultures, practices and nationalities.

Advice

MySmartRFP.com has developed an auditing, advisory and support service for RFP teams for companies wanting to give themselves the best possible chance.
Support solutions:
As each training assignment is, by nature, tailored to the individual client, please contact us for rates and more details.

Module 1 – The preliminary review
Internal questionnaire on the company's RFP culture
One-on-one interviews with RFP submission chain staff
Review of the company's submission documents

Module 2 – Diagnosis and recommendations
Diagnosis and rating report
Recommendations

Module 3 – Training and implementation
General training (three sessions)
General RFP culture
The RFP and the company
The public procurement code
Documents and fees
Technical training (four sessions)
The database
Legal documents
Critical proofreading
Time management